Today, 14 November, is World Diabetes Day
Screening for diabetes complication is essential
ACT TODAY TO CHANGE TOMORROW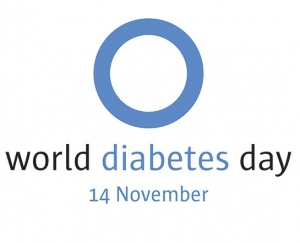 Start Saying No to Sugar Today
3 simple rules:
Say no to refined sugars (white sugar, corn syrup, brown sugar, high-fructose corn syrup etc.)
Say no to sugar replacement with artificial sweeteners (Truvia, Splenda, NutraSweet, aspartame etc.)
Say yes to naturally occurring sugars (milk, plain yogurt, fresh vegetables and fruits)
As part of Singapore's Let's Beat Diabetes campaign, Use the promo code "NOTOSUGAR" in the month of November and we will reward you with 15% discount on all orders. Say no to sugar and start enjoying our sugar-free ice cream and ice cream cake now!
How to Have Your Cake/Ice Cream
For non-diabetics, strenuous exercise creates a situation in which sugar is very efficiently metabolised. That way you can have your cake after your exercise.
Use natural replacements such as Xylitol/Maltitol/ Stevia in your usual cooking or baking. Their Glycemic index (GI) is not as high as sugar (50-60) while Xylitol is usually 7.
How Much Sugar is Safe?
The World Health Organization suggests that you keep your sugar intake to no more than 10% of total calories. For most people, that's about 50 grams of sugar, or the amount in one 500ml bottle.  We recommend you to keep it closer to 5% if you are overweight or have any other risk factors for heart disease or diabetes. Remember to say no to sugar and reduce your sugar intake once you hit that limit!